September 19, 2020 - 10:00 am
Woodburn
Large Auction 
Sat., Sept. 19, 2020 @ 10 AM
Country Home -1.6 Ac – Pond – Outbuildings
Location: 8719 Scipio Rd., Woodburn, IN
Open Inspections For Real Estate On Thurs, Aug 27 from 4 PM to 5 PM & Thurs., Sept 3 from 4PM to 5PM; and Mon., Sept 7 from 1PM to 2 PM   Or Call The Office
(Located 1/8 mi. west of Pond-A-River Golf Course) – 5 mi east of Harlan on Notestine Rd. to Husted Rd; South on Husted 1 mi to River Rd; East on River Rd. ½ mi to Scipio – watch for auction signs)… 1,750 +- sq. ft. ranch style county home w/ 3 BR, 2 Baths, kitchen, dining, living room, utility plus full basement (canning kitchen, family room, etc. in basement) …Attached 2 car garage plus 30' x 31' +- woodworking shop & 24' x 30'+- detached garage/shop all on 1.6 wooded acres w/ pond .. Real Estate Terms: $6,000 earnest money day of auction upon the signing of the purchase agreement with the balance due at closing on or before Oct. 19, 2020 upon delivery of deed and Owners Title Insurance Policy.
Also Selling – 2016 Chevy Silverado Pickup, Vintage Boat, IH 300 Tractor, Clean Woodworking
& Shop Tools, Lumber, Furniture, Antiques, Guns & Related – Visit Our Web Site
Inspections for all Items on Sept 16 through 18 from 10 AM to 3 PM & 8:30 day of auction
Real Estate sells at 10 AM followed by personal property w/ catalogued lots & on line bidding available for personal property through Auction Zip, or you can attend and bid live at the auction, or you can leave an absentee bid …. Catalogue & Detailed Terms available at open inspections.
Personal Property Terms:   Cash, Approved Check, VISA, Master Card or Discover Card
Seller: Delmar A. Beltz Trust, Rebecca Kees, Trustee
Larry D. Gorrell, Broker & Auctioneer AU01018612; Auctioneers Don Gorrell AU10700140 & Aaron Timm AU11200143 & Kenny Thomas AU 12000035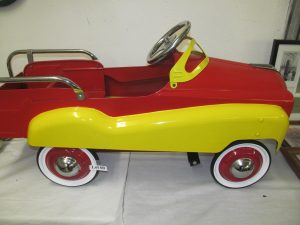 << Back to Auctions